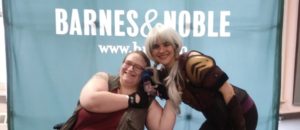 Elana A. Mugdan and me hanging out at her book launch party for Dragon Child in May 2019.
If you'd like to see more of her work she's very active on her The Shadow War Saga fanpage.
For more information on her books and possible freebie novellas go to Allentria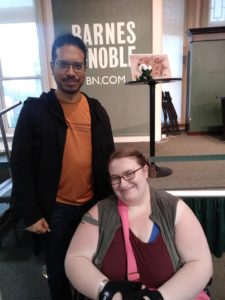 Glen and I hanging out a book launch party for our friend in May 2019.
You can find him and his work at http://www.glenisip.com/illustration/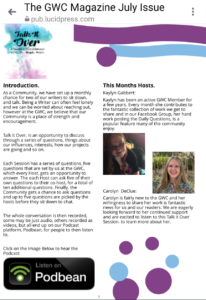 If you'd like to read the beginning of her story The Seven is the best place to read it.
If you want to hear our podcast session July 2021 Talk-It-Over Unfortunately there are currently technical issues with the Podbean link on the computer but not the phone.
The below are pictures from 2021 New York ComicCon.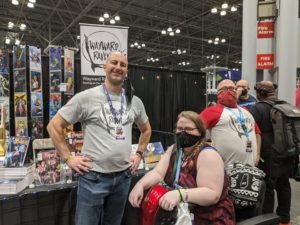 Mark C. Frankel, me, and and Alexander Sapountzis.
Mark C. Frankel is the writer and Alexander Sapountzis is the artist for Wayward Raven Studios.
To further check them out go to Wayward Raven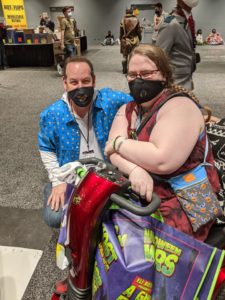 Russ Rollins and me.
He writes Big City Comics among many other things.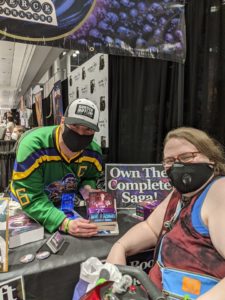 Joshua D. Howell and me.
Joshua D. Howell recently finished his Fierce Saga.
If you'd like to check his Fierce Saga look no further.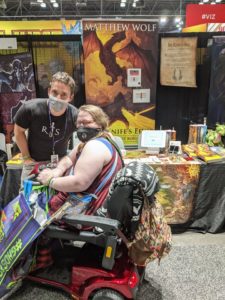 Matthew Wolf and me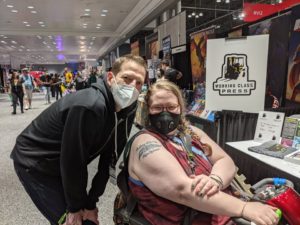 Jason Miller and me.
He wrote Dreamland, and I'm currently interviewing him for my blog.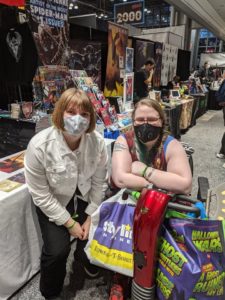 Sara M. Schaller and me
To check out her work go to http://saramschaller.com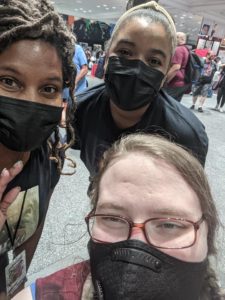 Cerece Rennie Murphy, Andrea Rose Washington, and me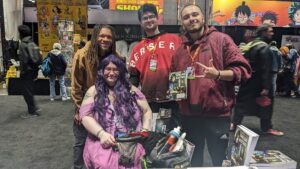 Savion Drayton, Frank Santollo (illustrator of Nameless Bastard), promoter of Nameless Bastard, and me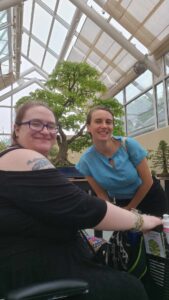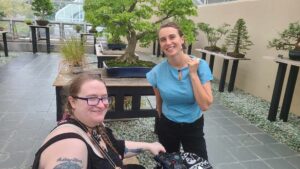 Irene Lyla Lee and me at the Brooklyn Botanical Garden August 2023
To see more of her work check out her site here. Irene Lyla Lee Word Gusts